~Alex is a supporting protagonist for Down On The Farm.~
Full Name: Alex The Lamb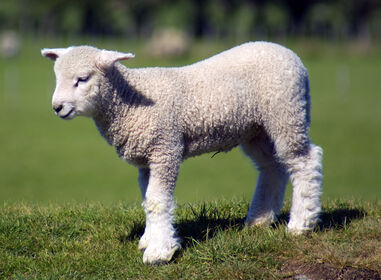 Also Known As: Al
Species: Lleyn Lamb
Gender: Male
Birthday: December 28, 2007
Age: 9
Relatives: Rhonda (mother), Connie (best friend), Percy and Stephanie Pickles (owners and caregivers)
Hair Color: White
Eye Color: Black
Skin Color: Peach (black nose)
Appearance
Edit
He doesn't wear clothes.
Alex is named after and shares his birthday with late Box Tops lead singer Alex Chilton
He has Asberger's Syndrome
He is best friends with Connie the calf even though he's older than her
Ad blocker interference detected!
Wikia is a free-to-use site that makes money from advertising. We have a modified experience for viewers using ad blockers

Wikia is not accessible if you've made further modifications. Remove the custom ad blocker rule(s) and the page will load as expected.