~Arthur is a supporting protagonist for The Railroad Girl.~
Full Name: Arthur The Large Tank Engine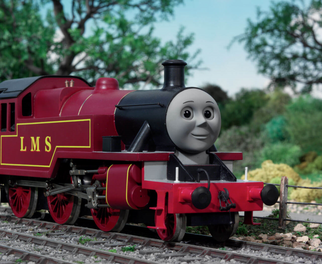 Also Known As: Artie, Mister Arthur (by Toad)
Species: Steam Engine
Gender: Male
Age: 16
Relatives: H.G. Ivatt (designer), Crewe Works (builder)
Hair Color: N/A
Eye Color: Black
Skin Color: Grey
Appearance
Edit
Arthur is a large burgundy tank engine with burgundy paint with yellow lining and the letters "L", "M", and "S" on his sides.
Arthur's favorite bands are Europe, ABBA, and The Rolling Stones
He is also a fan of 60's sibling pop duo The Carpenters
He has never been in a single accident, which gives him what he calls a "spotless record". However, it was ruined when he crashed
Ad blocker interference detected!
Wikia is a free-to-use site that makes money from advertising. We have a modified experience for viewers using ad blockers

Wikia is not accessible if you've made further modifications. Remove the custom ad blocker rule(s) and the page will load as expected.