Beck Oliver is one of the main protagonists for Starlet City Friends.
Full Name: Beck Spencer Oliver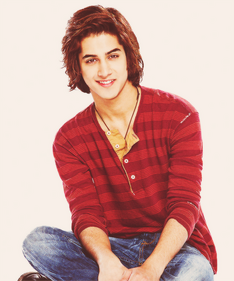 Also Known As: Becky
Species: Human
Gender: Male
Birthday: May 12, 2000
Age: 17
Relatives: James Oliver (father), Sophia Oliver (mother), Twilight Sparkle Jamerson (girlfriend)
Hair Color: Brown
Eye Color: Brown
Skin Color: Fair
Appearance
Edit
Beck always wears a red shirt, blue jeans, a brown necklace, and dark brown hiking boots.
Beck shares his birthday with English musician Steve Winwood, best known for being a member of English rock bands The Spencer Davis Group (of which his brother Muff was also a member) and Traffic
After he got his license, he was given his father's 1971 Ford F100 pickup truck that he uses as his main mode of transportation as well as to transport stuff to and from a successful roadside sale business he runs to raise money
Ad blocker interference detected!
Wikia is a free-to-use site that makes money from advertising. We have a modified experience for viewers using ad blockers

Wikia is not accessible if you've made further modifications. Remove the custom ad blocker rule(s) and the page will load as expected.