~Beck Oliver is the main protagonist for Starlet City Friends.~
Full Name: Beck Spencer Oliver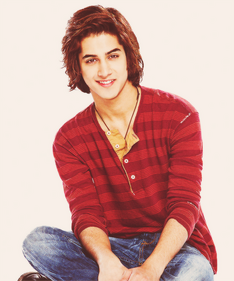 Also Known As: Becky
Species: Human
Gender: Male
Birthday: May 12, 2000
Age: 16
Relatives: James Oliver (father), Sophia Oliver (mother), Twilight Sparkle (girlfriend)
Hair Color: Brown
Eye Color: Brown
Skin Color: Fair
Appearance
Edit
Beck always wears a red shirt, blue jeans, a brown necklace, and dark brown hiking boots.
Beck shares his birthday with English musician Steve Winwood, best known for being a member of English rock bands The Spencer Davis Group (of which his brother Muff was also a member) and Traffic
Even though he is only 16, he already has his driver's license and owns a black 2016 Ram 1600 pickup that serves as the main mode of transportation for himself and Twilight as well as to transport stuff to and from a successful roadside sale business he runs to raise money
Ad blocker interference detected!
Wikia is a free-to-use site that makes money from advertising. We have a modified experience for viewers using ad blockers

Wikia is not accessible if you've made further modifications. Remove the custom ad blocker rule(s) and the page will load as expected.