~ Bertie is a supporting protagonist for The Railroad Girl.~
Full Name: Bertie The Bus
Also Known As: Mister Bertie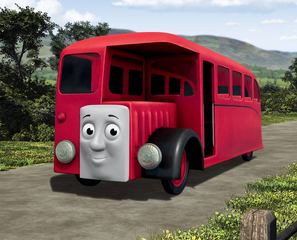 Species: Bus
Gender: Male
Age: 17
Registration Number: CRD-54
Hair Color: N/A
Eye Color: Black
Skin Color: Grey
Appearance
Edit
Bertie is a dark red bus.
Bertie's obsessed with racing Thomas. Ernie allows this, just as long as Thomas finishes his work first.
He HATES being stuck in the snow
Because he was made in England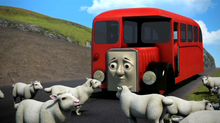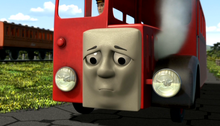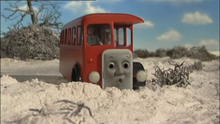 Ad blocker interference detected!
Wikia is a free-to-use site that makes money from advertising. We have a modified experience for viewers using ad blockers

Wikia is not accessible if you've made further modifications. Remove the custom ad blocker rule(s) and the page will load as expected.