~Brains is Top Cat's resident scientist and one of the main protagonists of The Crown Jewel Caper~
Full Name: Brian "Brains" Lawrence
Also Known As: The Professor
Birthday: November 14, 1995
Age: 20
Gender: Male
Hair Color: Brown
Eye Color: Hazel
Skin Color: Fair
Residence: 555 Sycamore Avenue
Relatives: Unnamed parents (parents, deceased), unnamed Cambridge professor (adoptive father, status unknown), Top Cat, Edgar, Spud, Brain, Choo-Choo, Spook, Fancy-Fancy, Benny The Ball, Tails, Cream (all friends)
Occupation(s): Scientist
Likes: Science, Tails helping him in his lab, science-fiction movies, inventing, LEGOs
Dislikes: Whenever his experiments and inventions fail, being called a "geek" or a "Mr. Know-It-All"
Favorite Food(s): Mexican, Chinese, American, and a bit of Indian and Polish.
Least Favorite Food(s): Sushi (since he's allergic to seafood)
Known Prized Possession(s): A telescope he won at his 5th Grade science fair
Hobbies: Performing science experiments, target shooting, archery, scuba diving
Appearance
Edit
Casual Outfit: Blue jacket over a white shirt, orange pants, pale blue socks, pale blue shoes, blue thick-rimmed eye glasses
Formal Outfit: Black tuxedo with matching bow-tie
Pajamas: White t-shirt, plaid lounge pants, the same socks, orange slippers.
Despite being a scientist, Brains is also an expert marksman, archer, and scuba diver
He enjoys Tails helping him in his lab
He has an obsession over Mexican and Chinese food and often orders Chinese takeout for his dinner every Friday
Like Tails, he enjoys building things out of LEGOs and often spends most of his days with Tails at The LEGO Store.
He HATES it when people call him a "geek" or a "nerd" or a "Captain Obvious"
His favorite films are "Revenge Of The Nerds" and "The LEGO Movie"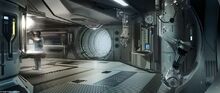 Ad blocker interference detected!
Wikia is a free-to-use site that makes money from advertising. We have a modified experience for viewers using ad blockers

Wikia is not accessible if you've made further modifications. Remove the custom ad blocker rule(s) and the page will load as expected.