~Brick is the main protagonist for The Construction Boy.~
Full Name: Benjamin "Brick" Arthur Brickowski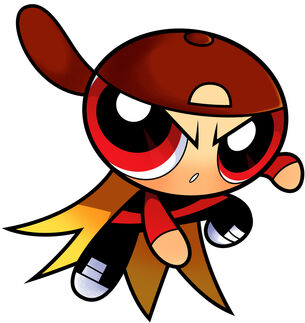 Also Known As: Brickster
Species: Human
Gender: Male
Birthday: February 7, 2006
Age: 10
Relatives: Emmet Brickowski (father), Wyldstyle Brickowski (mother), Grady Brickowski (grandfather)
Hair Color: Orange
Eye Color: Red
Skin Color: Fair
Appearance
Edit
Brick always wears a red shirt with a black stripe, black jeans, black sneakers, and a red baseball cap.
Brick shares his birthday with Irish YouTube personality Sean William McLoughlin, better known by his online pseudonym "jacksepticeye"
He LOVES the popular sandbox video game Minecraft, and has been playing ever since he received a copy of the game from his father as a Christmas gift
He also has a Minecraft-themed bedroom in his family's mobile home
He likes to hang out with his father's machines in the after-school hours. Emmet is OK with this, just as long as his son does his homework first.
Ad blocker interference detected!
Wikia is a free-to-use site that makes money from advertising. We have a modified experience for viewers using ad blockers

Wikia is not accessible if you've made further modifications. Remove the custom ad blocker rule(s) and the page will load as expected.