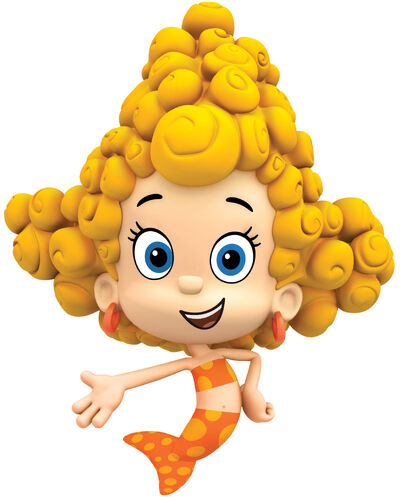 Deema is one of the main protagonists of We're Just Kids.
Full Name: Deema Katherine Jastrow
Also Known As: Drama Queen
Species: Guppy
Gender: Female ♀
Birthday: April 8, 2007
Age: 10
Relatives: Reginald Jastrow (father), Sally Jastrow (mother)
Hair Color: Blonde
Eye Color: Blue
Skin Color: Fair (Orange tail)
Appearance
Edit
Orange hoop earrings, orange bikini top.
Deema's father left Deema (who was a baby at the time) and her mother to avoid getting thrown in jail for tax evasion.
Deema is of Jewish faith.
Deema is the only one of the kids who does not live in a house, instead she lives in a condominium with her mom.
Ad blocker interference detected!
Wikia is a free-to-use site that makes money from advertising. We have a modified experience for viewers using ad blockers

Wikia is not accessible if you've made further modifications. Remove the custom ad blocker rule(s) and the page will load as expected.