Drake Parker is one of the main protagonists for White Falcon Adventures and the lead guitarist for The White Falcons.
Full Name: Drake Jared Parker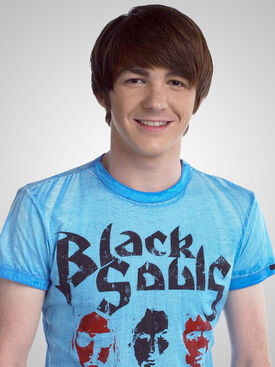 Also Known As: Drakey
Species: Human
Gender: Male
Birthday: June 27, 1997
Age: 20
Relatives: Dave Parker (biological father; divorced), Audrey Parker (mother), Josh Nichols (stepbrother), Walter Nichols (stepfather), Megan Parker (younger sister)
Hair Color: Brown
Eye Color: Brown
Skin Color: Fair
Appearance
Edit
Drake always wears a light blue t-shirt, black jeans, and white sneakers.
Drake shares his birthday with American actor Drake Bell, who portrayed him on the Nickelodeon sitcom Drake & Josh
Drake's father and mother got divorced when he was younger, which resulted in his mother marrying Josh's father, therefore making them stepbrothers
Drake's instrument is a Gretsch White Falcon
Ad blocker interference detected!
Wikia is a free-to-use site that makes money from advertising. We have a modified experience for viewers using ad blockers

Wikia is not accessible if you've made further modifications. Remove the custom ad blocker rule(s) and the page will load as expected.