Fico is one of the main protagonists of Chase & The Mystery Bunch.
Full Name: Fico Gerald Hudson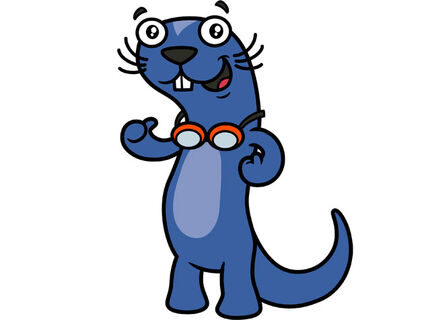 Also Known As: Fraidey Fico
Species: Otter
Gender: Male
Birthday: March 29, 2010
Age: 7
Relatives: Lars Hudson (father), Freida Hudson (mother), Trey Hudson (older brother)
Hair Color: 2 shades of blue
Eye Color: Black
Skin Color: Black
Appearance
Edit
Fico always wears a pair of orange goggles around his neck.
Fico shares his birthday with English comedian and actor Eric Idle, best known for being part of the English comedy troupe Monty Python
He is a superb swimmer and idolizes former American champion swimmer Michael Phelps
He gets his nickname from how he tends to cower at the mention or sight of a monster or ghost
Ad blocker interference detected!
Wikia is a free-to-use site that makes money from advertising. We have a modified experience for viewers using ad blockers

Wikia is not accessible if you've made further modifications. Remove the custom ad blocker rule(s) and the page will load as expected.