Fred Jones is the drummer for The Sensations as well as a supporting protagonist for The Hardy Boys And The Loud Girls and one of the main protagonists for At Home With Karen.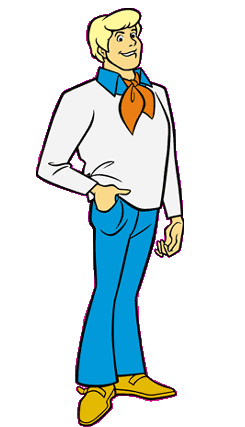 Full Name: Fredrick Herman Jones
Also Known As: Freddie
Species: Human
Gender: Male
Birthday: February 28, 1995
Age: 23
Gender: Male
Relatives: Skip Jones (father), Peggy Jones (mother), Karen Jackman-Jones (adoptive younger sister) Daphne Blake (girlfriend), Zuma (pet), Steve Burns (best friend), Michael Valentine (maternal uncle), Sandra Valentine (maternal aunt), Melody Valentine (cousin)
Hair Color: Blond
Eye Color: Black
Skin Color: Fair
Appearance
Edit
Fred always wears a white sweater over a blue shirt, orange ascot, blue jeans, brown monk boots
Fred and Steve have known each other since they were in 4th Grade
He loves Daphne, Karen, and Zuma more than anything on Earth
He has a bad habit of biting his nails whenever he is nervous about something
He shares his birthday with late English musician Brian Jones (no relation), best known as the founder of English rock band The Rolling Stones
When it's St. Patrick's Day, Fred wears green versions of his sweater, shirt, pants, and ascot
He absolutely hates it when his ascot is referred to as a scarf
He is an avid inventor and has a workshop set up in a shed in the backyard
Fred's instrument is a Pearl Masters Custom 7-Piece drum kit, which he received as a Christmas gift at the age of 10
In Season 2, he starts wearing the same jeans, but with a white long-sleeved polo shirt with a blue collar and stripe and brown boots. He also ditches his ascot
His father is the local contractor, and he hopes to follow in his footsteps
He is the oldest member of the band, as he was born 222 days before Steve.