Freddie Benson is one of the main protagonists of Bailey's World and the drummer for Vanilla.
Full Name: Fredward Moses Benson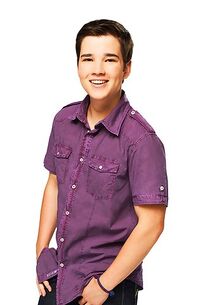 Also Known As: Fred
Species: Human
Gender: Male
Birthday: February 4, 2000
Age: 17
Relatives: Kevin Benson (father), Mavis Benson (mother), Leni Loud (girlfriend)
Hair Color: Dark Brown
Eye Color: Brown
Skin Color: Fair
Appearance
Edit
Freddie always wears a purple shirt, navy blue jeans, a wristband on his left wrist, and blue sneakers.
Freddie shares his birthday with late American civil rights activist Rosa Parks
He is the only member of the gang who has his driver's license and owns a 1965 Ford Econoline van that serves as the main transportation for the gang
He also owns a camcorder that the boys use to record their videos 
His instrument is an Odery Custom Shop Gray Matrix drum kit
Ad blocker interference detected!
Wikia is a free-to-use site that makes money from advertising. We have a modified experience for viewers using ad blockers

Wikia is not accessible if you've made further modifications. Remove the custom ad blocker rule(s) and the page will load as expected.