Hudson Gimble is one of the main protagonists of Bailey's World and the keyboardist for Vanilla.
Full Name: Hudson Jamie Gimble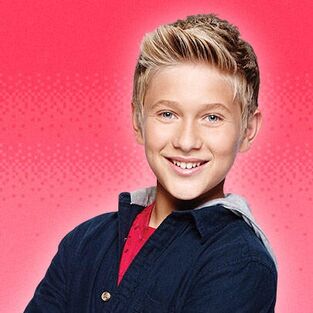 Also Known As: Goofball Gimble
Species: Human
Gender: Male
Birthday: January 30, 2002
Age: 15
Relatives: Brad Gimble (father), Janine Gimble (mother, deceased), James Gimble (paternal uncle)
Hair Color: Blonde
Eye Color: Blue
Skin Color: Fair
Appearance
Edit
Hudson always wears a dark blue button-down shirt over a red undershirt, olive jeans, and gray sneakers.
Hudson shares his birthday with former Genesis drummer Phil Collins and late Small Faces lead singer Steve Marriott
He gets his nickname from how he sometimes does goofy things in videos
His instrument is a Yamaha DX7 keyboard
His mother died of myocarditis when he was 3, which resulted in his uncle moving in to help his father raise him and becoming somewhat of a second father to him
Ad blocker interference detected!
Wikia is a free-to-use site that makes money from advertising. We have a modified experience for viewers using ad blockers

Wikia is not accessible if you've made further modifications. Remove the custom ad blocker rule(s) and the page will load as expected.