Matt is one of the main protagonists of The Lennonsburg Bunch.
Full Name: Matthew Arnold Blake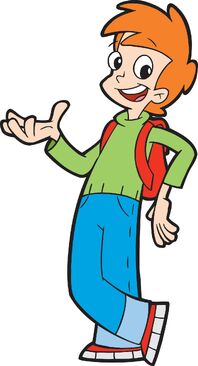 Also Known As: Matty
Species: Human
Gender: Male
Birthday: November 21, 2003
Age: 14
Relatives: Raymond Blake (father), Mallory Blake (mother), Melvin Blake, Marvin Blake, Martin Blake, Moses Blake, Michael Blake (older brothers), Morton Blake (younger brother), Abner Turner (uncle), Leah Turner (aunt), Tessa Turner (cousin), Donny Park (cousin), Foxx Park (cousin), Nedley Blake (uncle), Elizabeth Blake (aunt), Tulip Turner (cousin), Daphne Blake (cousin), Inez Ferguson (girlfriend)
Hair Color: Red
Eye Color: Black
Skin Color: Fair
Appearance
Edit
Matt always wears a green turtleneck, blue jeans, a red backpack, and red and white high-top sneakers.
Matt shares his birthday with late American actor Harold Ramis, best known for his role as Dr. Egon Spengler in the Ghostbusters franchise.
He is the sixth of seven siblings, with five older brothers and one younger brother.
He is a big fan of the Star Wars franchise, and he owns a golden retriever/yellow labrador mix named "Obi-Wan Kadoggie", named after his favorite character, Obi-Wan Kenobi, as well as a bedroom centered around the popular franchise in a large lakeside bungalow.
He is a whiz at math and can solve any kind of math problem in a matter of seconds.
Ad blocker interference detected!
Wikia is a free-to-use site that makes money from advertising. We have a modified experience for viewers using ad blockers

Wikia is not accessible if you've made further modifications. Remove the custom ad blocker rule(s) and the page will load as expected.