Milla Basset is one of the main protagonists of The Lennonsburg Bunch.
Full Name: Milla Margareta Basset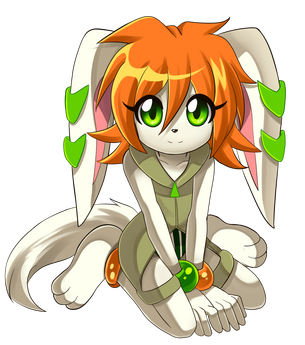 Also Known As: Milly
Species: Basset Hound
Gender: Female
Birthday: March 10, 2005
Age: 12
Relatives: Dennis Basset (father), Layla Basset (mother; deceased)
Hair Color: Red
Eye Color: Green
Skin Color: Beige
Appearance
Edit
Milla always wears a khaki jumpsuit, green plastic earrings, a green plastic bracelet on her right hand, an orange plastic bracelet on her right hand, an orange anklet on her right foot, and a green anklet on her right foot. She doesn't wear shoes.
Milla shares her birthday with American rock musician, songwriter, inventor, engineer, and philanthropist Tom Scholz, best known for being the founder of the band Boston.
Her mother died of a severe asthma attack when she was very young, and she lives in a log cabin on the other side of the lake with her father, who is a forest ranger.
She regularly visits her friends via a Nauticraft Escapade pedal boat.
Ad blocker interference detected!
Wikia is a free-to-use site that makes money from advertising. We have a modified experience for viewers using ad blockers

Wikia is not accessible if you've made further modifications. Remove the custom ad blocker rule(s) and the page will load as expected.