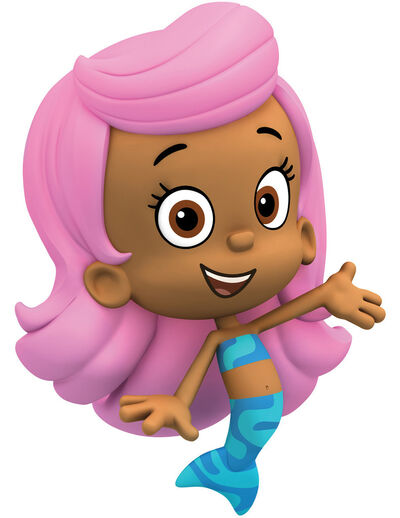 Molly is one of the main protagonists of We're Just Kids.
Full Name: Molly Kayla Thomas
Also Known As: Moll
Species: Guppy
Gender: Female ♀
Birthday: June 18, 2007
Age: 10
Relatives: Matthew Thomas (father), Shirley Thomas (mother), Mia Thomas (baby sister)
Hair Color: Pink
Eye Color: Brown
Skin Color: Tan (Blue tail)
Appearance
Edit
Blue bikini top.
Molly shares her birthday with English singer-songwriter and former Beatles bassist Paul McCartney.
Molly's father is a firefighter for the Piperville Fire Department, and because of this, she loves to pretend to be a firefighter with Blaze.
Molly is a guilt eater, meaning that she eats a lot when she feels guilty for something she did.
Ad blocker interference detected!
Wikia is a free-to-use site that makes money from advertising. We have a modified experience for viewers using ad blockers

Wikia is not accessible if you've made further modifications. Remove the custom ad blocker rule(s) and the page will load as expected.