~Oliver is a supporting protagonist for The Railroad Girl.~
Full Name: Oliver The Great Western Engine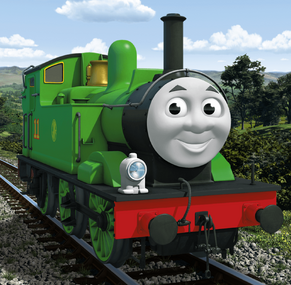 Also Known As: Ollie
Species: Steam Engine
Gender: Male
Age: 14
Relatives: Charles B. Collett (designer), Swindon Works (builder), Duck (brother)
Hair Color: N/A
Eye Color: Black
Skin Color: Grey
Appearance
Edit
Oliver is a green tank engine with green paint, green wheels, and a brass dome in front of his whistle as well as the number "11" on his sides.
Oliver's favorite TV show is "The Red Green Show", a Canadian backwoods comedy version of "Home Improvement"
He loves showing Karen new things.
His favorite movie is "The Apple Dumpling Gang"
He is very close to Toad and treats him as if he was his little brother.
He, like Duck, enjoys the Hardy Boys and Nancy Drew mystery novel series.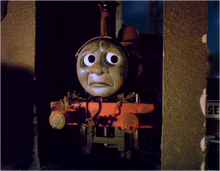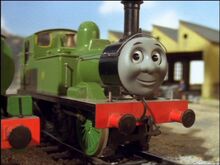 Ad blocker interference detected!
Wikia is a free-to-use site that makes money from advertising. We have a modified experience for viewers using ad blockers

Wikia is not accessible if you've made further modifications. Remove the custom ad blocker rule(s) and the page will load as expected.