Ord is the deuteragonist for CJ & The Dragon Pack.
Full Name: Ord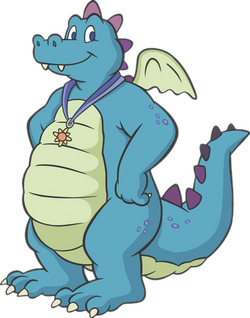 Also Known As: Blue Dude
Species: Dragon
Gender: Male
Birthday: September 8, 2003
Age: 13
Relatives: Unnamed parents
Hair Color: N/A
Eye Color: Blue
Skin Color: Blue and purple
Appearance
Edit
Regardless of the season, Ord always wears a sun pendant on a blue ribbon necklace.
Ord shares his birthday with late Cars bassist Benjamin Orr and late Association bassist Brian Cole
Despite his age and size, he is afraid of almost anything, but always finds reassurance from his friend CJ.
He loves food, and sometimes uses his fire breath to cook meals
Ad blocker interference detected!
Wikia is a free-to-use site that makes money from advertising. We have a modified experience for viewers using ad blockers

Wikia is not accessible if you've made further modifications. Remove the custom ad blocker rule(s) and the page will load as expected.