Oto is one of the main protagonists for Chase & The Mystery Bunch.
Full Name: Oto Norman Standish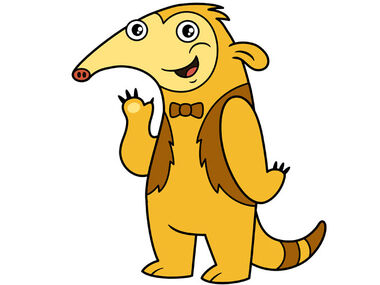 Also Known As: Professor Oto
Species: Anteater
Gender: Male
Birthday: October 22, 2007
Age: 9
Relatives: John Standish (father), Miranda Standish (mother)
Hair Color: 2 shades of yellow and brown
Eye Color: Black
Skin Color: Peach
Appearance
Edit
Oto always wears a brown vest with a matching tie
Oto shares his birthday with Cars keyboardist Greg Hawkes
He is the "brains" of the group, and often aids in designing traps for every monster or ghost they capture as well as providing background on a monster or ghost
His father is a professor at Salt Lake Community College, which could explain his intelligence
Ad blocker interference detected!
Wikia is a free-to-use site that makes money from advertising. We have a modified experience for viewers using ad blockers

Wikia is not accessible if you've made further modifications. Remove the custom ad blocker rule(s) and the page will load as expected.