~Rhonda is a supporting protagonist for Down On The Farm.~
Full Name: Rhonda The Ewe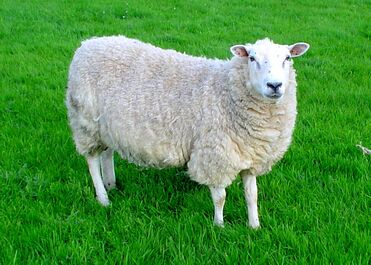 Also Known As: Mom
Species: Lleyn Ewe
Gender: Female
Birthday: September 19, 1983
Age: 33
Relatives: Alex (son), Percy and Stephanie Pickles (owners and caregivers)
Hair Color: White (white fur)
Eye Color: Black
Skin Color: Peach (black nose)
Appearance
Edit
She doesn't wear clothes.
Rhonda shares her birthday with late Mamas & Papas member Cass Elliot
She was named after the Beach Boys song "Help Me Rhonda"
Since she is a sheep, she has to get her wool sheared every summer
Ad blocker interference detected!
Wikia is a free-to-use site that makes money from advertising. We have a modified experience for viewers using ad blockers

Wikia is not accessible if you've made further modifications. Remove the custom ad blocker rule(s) and the page will load as expected.