Scoop is one of the main protagonists for Tulip's Garage.
Full Name: Scoop The Digger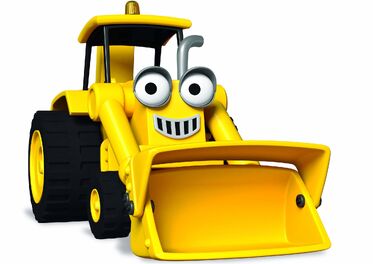 Also Known As: Big Banana Peel
Species: Backhoe
Gender: Male
Birthday: August 21, 2003
Age: 14
Relatives: Tulip (owner)
Hair Color: N/A
Eye Color: Black
Skin Color: Yellow
Appearance
Edit
He doesn't wear clothes.
Scoop shares his birthday with American stock car driver Paul Menard
He is allergic to hay, grass and flowers
He was the first machine Tulip bought
Ad blocker interference detected!
Wikia is a free-to-use site that makes money from advertising. We have a modified experience for viewers using ad blockers

Wikia is not accessible if you've made further modifications. Remove the custom ad blocker rule(s) and the page will load as expected.