Theo is a supporting protagonist for Hanging Out With Maya.
Full Name: Theodore Vincent Busterfield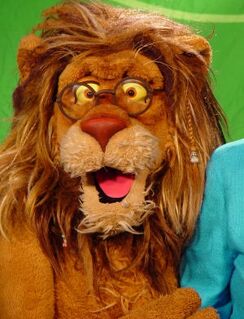 Also Known As: Papa
Species: Lion
Gender: Male
Birthday: February 3, 1974
Age: 43
Relatives: Cleo Busterfield (wife), Lionel Busterfield (son), Leona Busterfield (daughter), Maya Beeatrix-Busterfield (adoptive daughter)
Hair Color: 2 shades of brown
Eye Color: Yellow
Skin Color: Dark brown
Appearance
Edit
Theo always wears a pair of black glasses that he rarely takes off and a strand of hair in a braid.
Theo shares his birthday with English bass guitarist Eric Haydock, who the original bass guitarist of English rock band The Hollies from December 1962 until 1966 as well as one of the first British musicians to play a Fender Bass VI, a six-string bass
He may be a little goofy at times, but he is a good father to his children and a good husband to his wife
He owns a 1971 Oldsmobile Custom Cruiser station wagon that previously belonged to his father and serves as the family's primary mode of transportation
He is supportive of his son's taste for music and previously owned the guitar the latter plays.