Zander Robbins is one of the main protagonists for Adventures With The Grasshoppers.
Full Name: Zander Maxwell Robbins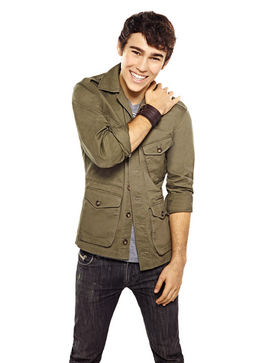 Also Known As: Zan-Zan
Species: Human
Gender: Male
Birthday: July 22, 1999
Age: 18
Relatives: Jethro Robbins (father), Vanessa Robbins (mother), Marissa Robbins (younger sister), Rarity Welles (girlfriend)
Hair Color: Black
Eye Color: Brown
Skin Color: Light Tan
Appearance
Edit
Zander always wears a gray t-shirt, a green-brown jacket, a dark brown wristband on his right wrist, black jeans, and black Chuck Taylor shoes.
Zander shares his birthday with American drummer and singer Don Henley, best known for being the drummer and co-lead singer for American rock band The Eagles
He is a bit vain and often looks at his reflection in the mirror
His instruments are a Rickenbacker 4003 and a Fender T-Bucket Bass
He is of Jewish faith
Ad blocker interference detected!
Wikia is a free-to-use site that makes money from advertising. We have a modified experience for viewers using ad blockers

Wikia is not accessible if you've made further modifications. Remove the custom ad blocker rule(s) and the page will load as expected.